Secure Destruction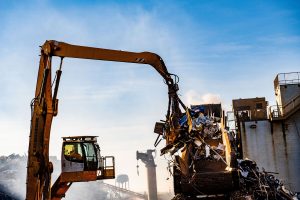 Conservit offers secure, witnessed destruction of classified equipment, computers, and other confidential materials. Secure destruction of your proprietary information and corporate assets is of utmost importance to us.
Conservit's environmentally sound solutions for the secure, effective management and removal of any organization's end-of-life electronic assets are certified to meet or exceed most government agency requirements. Conservit provides the highest standard of service to all U.S. Government agencies and corporate entities wishing to responsibly dispose of their end-of-life or obsolete devices, while simultaneously maintaining the highest level of data security through our unique data destruction services.
Conservit's data destruction can provide peace-of-mind—information destruction methods are in complete compliance with various state and federal compliance measures. Conservit guarantees complete physical and/or electronic destruction of your data. First, all electronic data is rendered irretrievable. After which, data storage devices can be completely degaussed, shredded and ultimately destroyed. Conservit has the capability to handle any quantity of hard drives, back-up tapes, CDs, cell phones, PDAs, memory devices x-rays etc.
Our specialized machinery can literally shred your products to render them completely unusable and unidentifiable by utilizing the most secure destruction methods available. We offer an unbroken chain of custody from the receiving of your products to the processing and final disposition. If requested, our clients are welcome to witness the destruction of their products.